---
O God, do not stay far off:
my God, make haste to help me!
—Psalm 71:12
You? Mine?
I don't think so.
I'll tell you what's mine—
the shattered sunroom window,
my daughter with a flooding gash
across her foot and you
as far away as the hospital.
Concerned friends assure me
you hover nearby,
palpable as steam.
My eight year-old son knows
when you come to his room
you'll fly billowing
thick ribbons of black gauze.
I remind him, white.
But how do I know?
I'll tell you what's mine.
Whatever's broken,
and my foot.
---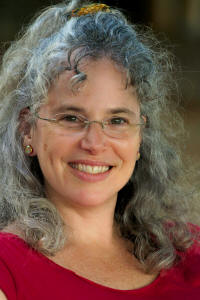 -- By: Ms. Karen Jessee, OP - - a member of the Dominican Laity, St. Mary Magdelene Group in Raleigh, NC. She writes and teaches, living with her husband and children near Chapel Hill, North Carolina.
Please click on a Title below for Karen's "Prayer Poems":
(The newest ones are listed first.)