---
I will bless the Lord who gives me counsel,
who even at night directs my heart.
I keep the Lord ever in my sight:
since he be at my right hand, I shall stand firm.
Psalms 16:7-8
If only I could sleep standing
my dreams might cease, the ruthless
plague of chase and capture.
Then morning I wake on my right side,
sensing the hopeless weight of my body.
If I could sleep standing
I would have your hand.
Believe me, I fight for a glimpse of you
before unwelcome naps in the afternoon.
Part rest, part grief, sleep as thick as felt—
I hear nothing when you call,
yet my eyes open on their own.
You guide my days.
But when, my Lord,
will my nightmares end?
Conquer my heart!
I always wake lying on my right side.
One day soon, let me see you there.
---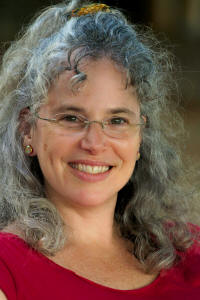 -- By: Ms. Karen Jessee, OP - - a member of the Dominican Laity, St. Mary Magdelene Group in Raleigh, NC. She writes and teaches, living with her husband and children near Chapel Hill, North Carolina.
Please click on a Title below for Karen's "Prayer Poems":
(The newest ones are listed first.)